Daughter of the Most High,
Behavior Change & Success Coach,
Motivator and Speaker
Join Kim in the pursuit of living a life decided.
"Kim came to present as part of our company's wellness program to help motivate employees before starting a company-wide weight loss program. Kim's contagious energy immediately filled the room from her very first words. Kim's message is honest, funny, and truly motivating! Her presentation was the perfect kick off to our program and helped give employees the motivation to get started, and the steps needed to achieve success. We've DECIDED! Have you?" ~Mary Shear, Country Financial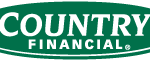 Kim Martin spoke at our Workplace Skills Expo on 3/15/17. Her audience was made up of high school students who participate in the STEP program with DRS and Peoria Public Schools. Kim was high energy and very motivating to the students. They enjoyed learning about Harper and her successes! I believe the students and adults in attendance were motivated to make a change in their lives! She was able to hold their attention in the afternoon, even after a filling lunch! We hope to have Kim speak to the students again in the future!
Leigh Bowen - Transition Specialist - Peoria Public Schools
"I attended an educators' conference at the Peoria Civic Center where one of the guest speakers was the motivational speaker, Kim Martin.  She was entertaining, inspiring, and very motivating to my colleagues and I.  We heard her own personal story  and I appreciated her candid and honest words, which were very encouraging to anyone who has ever struggled with weight, job, relationship or other issues in life.  I was so moved by her talk that I invited her to speak at the child care center where I work as a guest for our in-service.  She kindly agreed and touched many women there, too, even though we were very limited on time for her visit!  I think anyone would benefit from listening to Kim's story and I'm sure others would feel that her inspiring and enthusiastic message will touch others' lives in a positive way." - Janet Camp
"Don't be afraid to make mistakes...
Know that you will, and go for it anyway!"
-Kim Martin
Kim is the Author of Decide: A 6 Step Behavior Change Methodology that Works! How many times have you set out to achieve a goal, hope to kick a bad habit, get healthy, be more organized, finish school, or learn something new, only to end up disappointed and unsuccessful?
Kim Martin is available to speak at lifestyle shows, conferences, staff lunch and learns, health expos, church groups, and retreats.
Kim Martin has been a business owner of Curves since 1999. She is certified in Nutrition, Exercise Kinesiology, and Behavior Management.